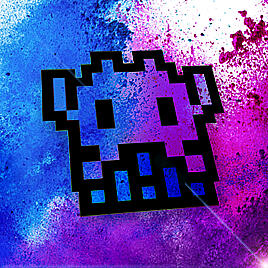 Terms of Service
The following terms and conditions govern all use of the docu.monster website, all content, and all docu.monster apps, services and products available at or through the website. The Website and apps is offered subject to your acceptance without modification of all of the terms and conditions contained herein and all other operating rules, policies (including, without limitation, our Privacy Policy and Cookies Policy) and procedures that may be published from time to time on this Site (collectively, the "Agreement").

Please read this Agreement carefully before accessing or using the Website and apps. By accessing or using any part of the web site, you agree to become bound by the terms and conditions of this agreement. If you do not agree to all the terms and conditions of this agreement, then you may not access the Website, apps, or use any services.
By operating the Website and apps, docu.monster does not represent or imply that it endorses the material there posted, or that it believes such material to be accurate, useful or non-harmful. You are responsible for taking precautions as necessary to protect yourself and your computer systems from viruses, worms, Trojan horses, and other harmful or destructive content. The Website and apps may contain content that has technical inaccuracies, typographical mistakes, and other errors.
Copyright Infringement Policy. As docu.monster asks others to respect its intellectual property rights, it respects the intellectual property rights of others.
Intellectual Property. This Agreement does not transfer from docu.monster to you any docu.monster or third party intellectual property, and all right, title and interest in and to such property will remain (as between the parties) solely with docu.monster. docu.monster, docu.monster logo, and all other trademarks, service marks, graphics and logos used in connection with docu.monster, or the Website or apps are trademarks or registered trademarks of docu.monster or Febooti, SIA. Other trademarks, service marks, graphics and logos used in connection with the Website and apps may be the trademarks of other third parties. Your use of the Website and apps grants you no right or license to reproduce or otherwise use any docu.monster, Febooti, SIA or third-party trademarks.
Changes. docu.monster reserves the right, at its sole discretion, to modify or replace any part of this Agreement. It is your responsibility to check this Agreement periodically for changes. Your continued use of or access to the Website and apps following the posting of any changes to this Agreement constitutes acceptance of those changes. docu.monster may also, in the future, offer new services and/or features through the Website or apps (including, the release of new tools and resources). Such new features and/or services shall be subject to the terms and conditions of this Agreement.
Termination. docu.monster may terminate your access to all or any part of the Website or apps at any time, with or without cause, with or without notice, effective immediately. If you wish to terminate this Agreement or your docu.monster account (if you have one), you may simply discontinue using the Website or apps.
Disclaimer of Warranties. The Website and apps are provided "as is". docu.monster hereby disclaim all warranties of any kind, express or implied, including, without limitation, the warranties of merchantability, fitness for a particular purpose and non-infringement. docu.monster makes no warranty that the Website and apps will be error free or that access thereto will be continuous or uninterrupted. If you're actually reading this, here's a treat. You understand that you download from, or otherwise obtain content or services through, the Website and apps at your own discretion and risk.
Limitation of Liability. In no event will docu.monster be liable with respect to any subject matter of this agreement under any contract, negligence, strict liability or other legal or equitable theory for: (i) any special, incidental or consequential damages; (ii) the cost of procurement or substitute products or services; (iii) for interruption of use or loss or corruption of data; docu.monster shall have no liability for any failure or delay due to matters beyond their reasonable control.
General Representation and Warranty. You represent and warrant that (i) your use of the Website and apps will be in strict accordance with the docu.monster Privacy Policy, with this Agreement and with all applicable laws and regulations (including without limitation any local laws or regulations in your country, state, city, or other governmental area, regarding online conduct and acceptable content, and including all applicable laws regarding the transmission of technical data exported from the United States or the country in which you reside) and (ii) your use of the Website apps will not infringe or misappropriate the intellectual property rights of any third party.